Electrical Distribution Designer, Senior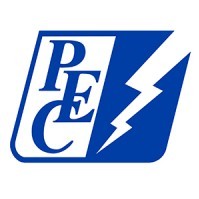 Pedernales Electric Cooperative
Other Engineering, Design, Operations
Cedar Park, TX, USA
Posted on Tuesday, October 31, 2023
$35.46 Minimum Starting Base Pay* + KPI Bonuses + Competitive Benefits
Qualifications may warrant greater starting base pay within the full pay range. Individual base pay is determined by experience, job-related skills, and relevant education or training.
PHYSICAL OFFICE LOCATION: PEC Cedar Park District Office – 1949 West Whitestone Blvd, Cedar Park, TX 78613
Position open until filled.
Position Summary
DISTRIBUTION DESIGNER, SR: This position is responsible for advanced design of residential, commercial, industrial, overhead and underground electric distribution facilities. JOINT USE DESIGNER SR: This position requires advanced understanding and demonstrated ability to apply engineering fundamentals, utility policy and procedures to process requests for Joint Use of the Cooperative's facilities. This position is responsible for ensuring safety and reliability for Joint Use entities.
Essential Duties and Responsibilities
GENERAL

Provide proper and routine maintenance and care for assigned vehicles and assorted hand tools

Perform cost estimates, plan material needs and follow up on progress on projects from inception to completion

Interface regularly with contractors, engineers, developers, customers and consultants

Provide mentoring, training and guidance to peers

Utilize surveying instruments such as prisms, theodolites, measuring equipment, chain saws and assorted hand tools

Interpret, adhere to and enforce the company safety policy, and the National Electric Safety Code and National Electric Code

Mediate and diffuse issues involving irate members

Edit within Global Information System to assure accuracy and connectivity

Maintain the security of confidential information

Stay abreast of advances in technology
DISTRIBUTION DESIGNER SR

Coordinate closely with key stakeholders including members, developers, consultants, contractors, and government entities to discuss the process and procedures for supplying electric power

Research, acquire, record and verify easement information

Implement and manage solution from conceptualization through planning and construction, to project completion and financial reconciliation

Develop overall master plan for major residential and commercial projects exceeding 7,000 lots total build out

Obtain right of way permits from various counties and state entities

Coordinate with Pole Contacts department for installation or removal of attachments

Coordinate with Vegetation Management department for ROW and easement clearing

Evaluate environmental constraints and identify project requirements, i.e., permits, easements, aesthetics, fees, etc.

Assess load requirements for each individual project and transformer based on members need.

Research new material specifications and resolve basic material issues

Knowledge of security, roadway, and other lighting design practices

Perform complex power system calculations: voltage drop, equipment sizing, etc.

Interpret survey data, plan, deed information and engineered construction drawings

Develop master system plans for future growth in large developments

Operate computer assisted engineering and design software

Edit within Global Information System to assure accuracy and connectivity

Prepare easements and exhibits, including property descriptions, record survey measurements and descriptive data using notes, drawings, sketches and plats

Confer with engineers, consultants, and others about CIP projects due to growth and overload along with road widening projects

Coordinate with right of way, construction crews, department planners and pole contacts departments

Coordinate pre-development and pre-construction meetings with all involved departments and personnel

Act as first contact between line construction crews and land owners regarding existing line and easements

Read and interpret blueprints, specifications, warning labels, etc.

Serve as the primary contact for the customer during the construction process

Generate sub-division design and system implementation

Make presentations to councils and neighborhood groups regarding overall plan and costs

Prepare large scale distribution design with minimal supervision

Conduct construction pre and post inspections
POLE CONTACTS DESIGNER SR

Process Pole Attachment Permits including field verification inspections for new attachments

Ensure telecommunication attachers are in compliance with National Electric Safety Code, state law, and Cooperative standards

Coordinate and monitor projects, working directly with other Cooperative departments/districts, attaching entities, and construction contractors

Perform pre and post inspections for joint use

Work with Engineering personnel on load calculations

Provide information to support staff for the preparation of "make ready" costs

Draw or provide input to support staff to draw construction jobs

Inspecting facilities for safety issues including compliance with NESC, condition of Cooperative facilities, contractor and telecommunication attacher working environment

Coordinate closely with key stakeholders including members, developers and contractors to discuss the process and procedures for telecommunications

Coordinate right of way, construction crews and department planners

Research and verify easement information

Familiar with the telecommunication agreements
• Maintain the security of confidential information
• Stay abreast of advances in technology
• Demonstrate regular and prompt attendance
• Performs other related duties as necessary or assigned.
Supervisory and/or Leadership Responsibilities
May provide technical direction to others
Knowledge, Skills and Abilities
Knowledge of business and management principles including strategic planning, resource allocation, leadership techniques and budgeting
Knowledge of using computer systems, which may include setting up and using hardware and software programs, entering data or processing information
Knowledge of principles and processes for providing customer service
Knowledge of specification book
Knowledge of current Joint Use Agreements, Rates and Language
Knowledge with construction materials and warehousing methods
Knowledge of Pole Foreman
Knowledge of National Electric Code, National Electric Safety Code specifications, EPA, and OSHA codes
Knowledge of the Cooperative's Specification and Safety Manuals
Knowledge of basic principles in property rights and easement acquisition
Knowledge of construction practices
Skilled in time management
Skilled in prioritizing and managing changing priorities
Skilled in anticipating, identifying, analyzing and resolving conflict and problems
Ability to create work orders and purchase orders in NiSC
Ability to draw and edit in GIS mapping
Ability to communicate effectively verbally and in writing
Ability to listen and understand information verbally and in writing
Ability to anticipate, identify, analyze and resolve conflict and problems
Minimum Qualifications - (Education, Experience, Certification, & Licensing)
Associate's Degree in a field related to electric utility distribution power design AND
Five years of directly related experience
Directly related work experience may substitute for education
High School Diploma or equivalent AND
Seven years of directly related experience
Valid Texas Driver's License
Physical Demands and Work Environment
The physical demands described here are representative of those that must be met by an employee to successfully perform the essential functions of this job. Reasonable accommodations may be made to enable qualified individuals with disabilities to perform the essential functions.
The employee may be required to stand; reach with hands and arms, stoop and kneel
The employee may be subject to rough terrain and inclement weather
The employee may be required to be trained in the proper use of chain saws and hand tools
The employee may be required to sit or stand for long periods of time
The employee may be required to lift, carry, push, pull or move up to 50 pounds
The employee may be required to travel
The employee is frequently exposed to outside weather conditions including wet and/or humid conditions
Exempt employees receive a fixed bi-weekly salary to compensate them for all hours worked during each pay period
This position may be required to work more than 40 hours per week
This description is intended to indicate the kinds of tasks and levels of work difficulty required of the position given this title and shall not be construed as declaring what the specific duties and responsibilities of any particular position shall be. It is not intended to limit or in any way modify the right of management to assign, direct and control the work of employees under supervision. The listing of essential duties and responsibilities shall not be held to exclude other duties that may be assigned based on the needs of the Cooperative.
Pedernales Electric Cooperative is an Equal Opportunity / Affirmative Action employer. All qualified applicants will receive consideration for employment without regard to race, color, religion, national origin, sex, gender identity, sexual orientation, disability, protected Veteran status, age, or any other characteristic protected by law.