Distribution Operations Technician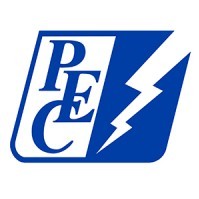 Pedernales Electric Cooperative
Operations
Austin, TX, USA · Austin, TX, USA
Posted on Tuesday, October 31, 2023
Position will remain open until filled.
$40.73 per hour Minimum Starting Base Pay* + KPI Bonuses + Competitive Benefits
Qualifications may warrant greater starting base pay within the full pay range. Individual base pay is determined by experience, job-related skills, and relevant education or training.
Position Summary-
The Distribution Operations Technician (DOT) is responsible for monitoring, identifying, investigating and correcting the Geographic Information System (GIS) database to ensure accuracy.
Essential Duties and Responsibilities-
Provide technical support to members, cooperative, contract crews and Distribution Designers

Communicate problems to the appropriate department

Serve as the liaison between the districts and System Maintenance

Monitor the distribution system to ensure proper, reliable operations within the Cooperative's established policies procedures and regulations

Maintain and monitor the integrity of the electric distribution system, including coordination of routine and emergency switching and service restoration

Ensure optimum system operations conditions

Reflect accurate connectivity and equipment within the Cooperative's electrical model

Responsible for power quality of feeders as they exit the substation

Patrol feeders and identify problem areas for Capital Improvement Projects (CIP) and vegetation projects

Assist in coordination, assignment and management of service work process

Responsible for distribution electric equipment, including maintenance and testing

Utilize the distribution mapping system for research and corrections

Serve as the subject matter expert for mapping processes

Manage member complaints that evolve from power problems i.e. installing voltage recorders

Review, assign and document all actions related to mapping changes

Interface with field personnel

Initiate work orders that can be completed by the DOT or maintenance crew

Maintain accurate records of all work

Ensure oil spill clean up and complete paperwork

Participate in outage restoration processes, as assigned

Participate in infrared, TVI/RFI testing and repair

Participate in load balancing and transfer processes and switching orders

Stay abreast of advances in technology

Maintain the security of confidential information

Demonstrate regular and prompt attendance

Performs other related duties as necessary or assigned.
Supervisory and/or Leadership Responsibilities- None
Knowledge, Skills and Abilities-
Knowledge of using computer systems, which may include setting up and using hardware and software programs, entering data or processing information

Knowledge of principles and processes for providing customer service

Knowledge of Operations processes

Knowledge of troubleshooting processes

Knowledge of mapping system

Knowledge of outage management system and restoration processes

Skilled in monitoring and coordinating processes

Skilled in utilization of internal processes specific to the Cooperative

Skilled in time management

Skilled in prioritizing and managing changing priorities

Skilled in anticipating, identifying, analyzing and resolving conflict and problems

Ability to establish and maintain effective relationships with internal and external customers

Ability to operate dispatch equipment and serve as dispatcher during Emergency Operations Procedures or restoration processes

Ability to perform troubleshooting techniques

Ability to successfully manage priorities and processes

Ability to communicate effectively verbally and in writing
Minimum Qualifications- (Education, Experience, Certification & Licensing)
High School diploma or equivalent

DOL Journeyman Certification

Two years of experience in service order processing or equivalent

Valid Driver's License
Physical Demands and Work Environment-
The physical demands described here are representative of those that must be met by an employee to successfully perform the essential functions of this job. Reasonable accommodations may be made to enable qualified individuals with disabilities to perform the essential functions.
The employee may be required to stand; reach with hands and arms, stoop and

kneel

The employee may be required to sit or stand for long periods of

time

The employee may be required to lift, carry, push, pull or move up to 25

pounds

The employee may be required to

travel

This position is intermittently in the field, outdoor climate may be a factor and the noise level moderate to

loud

This position may be required to work more than 40 hours per

week
This description is intended to indicate the kinds of tasks and levels of work difficulty required of the position given this title and shall not be construed as declaring what the specific duties and responsibilities of any particular position shall be. It is not intended to limit or in any way modify the right of management to assign, direct and control the work of employees under supervision. The listing of essential duties and responsibilities shall not be held to exclude other duties that may be assigned based on the needs of the Cooperative.
Pedernales Electric Cooperative will not discriminate against apprenticeship applicants or apprentices based on race, color, religion, national origin, sex (including pregnancy and gender identity), sexual orientation, genetic information, or because they are an individual with a disability or a person 40 years old or older. Pedernales Electric Cooperative will take affirmative action to provide equal opportunity in apprenticeship and will operate the apprenticeship program as required under Title 29 of the Code of Federal Regulations, part 30.