Load Builder I Yard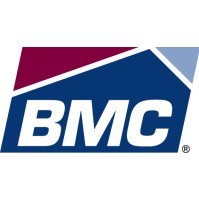 BMC
Cedar Park, TX, USA
Posted on Wednesday, July 19, 2023
Cedar Park TX Yard - 1201 BMC Dr (78613), 1201 BMC Dr, Cedar Park, Texas, United States of America
Req #34711
Tuesday, July 18, 2023
Under general supervision performs routine loading and unloading of materials within yard or work site; assembles load packages into truck for delivery to customer job sites.
* Loads and unloads materials onto or from pallets, trucks or customer vehicles and installs strapping, bracing or padding to prevent shifting or damage in transit.
* Drives various lifting devices (e.g. forklift) to move products, equipment of materials around the warehouse, shop or yard.
* Performs load-building, determining the appropriate weight, composition, and placement of load based on customer order and capacity of delivery vehicle to ensure load is balanced and safe for hauling.
Conveys materials to or from storage to designated area using hand truck, electric dolly, forklift or other devices.
* Attaches identifying tags or labels to materials or marks information on cases, bales or other containers so as to provide correct identification of items.
Requirements: High school diploma or General Education Degree (GED) and three (3) months experience performing these or similar tasks; or equivalent combination of education and experience. Forklift Certification required.
Bajo supervisin general, realizar cargas y descargas de materiales de rutina dentro del lugar o sitio de trabajo; montar paquetes de carga en el camin para entregar en los sitios de trabajo del cliente. * Cargar y descargar materiales hacia o desde palés, camiones o vehículos del cliente e instalar flejes, refuerzos o amortiguacin para evitar que la carga se mueva o se dañe durante el transporte. * Conducir diversos dispositivos de levantamiento (por ejemplo, un montacargas) para mover productos, equipos de materiales por el depsito, tienda o sitio. * Realizar agrupaciones de pedidos, determinar el peso adecuado, composicin y ubicacin de la carga según la orden del cliente y la capacidad del vehículo de entrega para garantizar que la carga esté equilibrada y segura para su transporte. Transportar materiales desde o hacia el almacenamiento con respecto al área designada con una carretilla de carga, una plataforma rodante eléctrica, un montacargas u otros dispositivos. * Adherir las etiquetas o rtulos de identificacin a los materiales o marcar informacin en las carcasas, embalajes y demás contenedores para la correcta identificacin de su contenido. Requisitos: título secundario o título de educacin general (GED, por sus siglas en inglés) y tres (3) años de experiencia realizando estas tareas u otras similares, o una combinacin equivalente de educacin y experiencia. Se requiere certificacin de manejo de montacargas.


Builders FirstSource is an Equal Opportunity/Affirmative Action Employer. All qualified applicants will receive consideration for employment without regard to race, color, religion, sex, national origin, protected veteran status or status as an individual with a disability.
EEO THE LAW - English/Spanish
EEO IS THE LAW - SUPPLEMENT - English/Spanish
Pay Transparency Provision - English/Spanish
Other details
Job Family

OPS

Pay Type

Hourly
Cedar Park TX Yard - 1201 BMC Dr (78613), 1201 BMC Dr, Cedar Park, Texas, United States of America
Cookie Preferences
We use technology, such as cookies, to improve site functionality, personalize content, and analyze web traffic. By clicking "Accept" you also allow us to share information with third party advertising and analytics partners and use your information for advertising and analytics purposes. You can learn more about online tracking in our
.