Machine Operator I Interior Door Production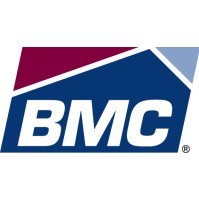 BMC
Texas, USA · Round Rock, TX, USA
Posted on Tuesday, April 4, 2023
Machine Operator I Interior Door Production
Round Rock, TX, USA
Req #32544
Friday, March 31, 2023
SUMMARY: Operates specialized machines such as door router, stair router, welder, plate cutter, table saws, planer jointer and component cutter to perform such operations as routing, boring, rip sawing, cross cutting, beveling, grooving, and mitering of lumber or wood stock. ESSENTIAL DUTIES AND RESPONSIBILITES include the following. Other duties may be assigned. • Selects and sets proper machine control settings/part(s) wherever appropriate, such as placing correct disk on saw, setting guides, etc., according to type of work order and specification of cut. • Selects material to be machined (i.e., beams, headers, studs, fire blocking, plates, blocks, doors, lumber). • Starts machine, places wood stock on table against proper guides, and pushes stock against saw or machine for cutting. • Measures cut stock with ruler, caliper rule, or square to verify dimensions against specifications, or sets proper dimensions on automated machine settings. • Starts machine and cuts, routes, bores, etc. the wood stock material or product (doors) according to the written or computer specifications on lengths or angles or dimensions. • Writes correct label (numbers and/or letters) on cut stock/prepared product. • Removes cut stock from machine and places on job carts. Deliver carts to proper location or team member for shipment or further work. • Maintains production count by marking completed work on correct work order and delivering paperwork to team leader or manager. • Prepare cut inventory for future use. • Clean equipment, floors and work areas according to safety procedures. EQUIPMENT, MACHINES OR VEHICLES USED IN THIS POSITION Air nail gun Stair Router Machine Drills Planer Jointer Saws: Miter, table, panel, double trim, hand, whirlwind, band Forklift Door Routing Machine Shaper Tools: hammer, nails, handsaw, square level, screwdriver, wrench, wood chisel, tape measure, router, speed square, belt sander Flatbed, dump or tractor trailer EDUCATION AND/OR EXPERIENCE: High school diploma or general education degree (GED), plus 1-year prior experience and/or training in related millwork, construction or lumber industries; or equivalent combination of education and experience. 6 months prior experience working on machines and good mechanical aptitude is required. Understanding of products and components used for mill production is essential. Must have attention to quality, quantity and safety. CERTIFICATES, LICENSES, REGISTRATIONS: CDL A or B may be required. Forklift Certification may be required. PHYSICAL DEMANDS: The physical demands described here are representative of those that must be met by an employee to successfully perform the essential functions of this job. Reasonable accommodations may be made to enable individuals with disabilities to perform the essential functions. While performing the duties of this job, the employee is regularly required to lift up 100 pounds of weight. The employee is occasionally required to stand. WORK ENVIRONMENT: The work environment characteristics described here are representative of those an employee encounters while performing the essential functions of this job. Reasonable accommodations may be made to enable individuals with disabilities to perform the essential functions. Environment may be very loud (examples: jack hammer work, etc.).


Builders FirstSource is an Equal Opportunity/Affirmative Action Employer. All qualified applicants will receive consideration for employment without regard to race, color, religion, sex, national origin, protected veteran status or status as an individual with a disability.
EEO THE LAW - English/Spanish
EEO IS THE LAW - SUPPLEMENT - English/Spanish
Pay Transparency Provision - English/Spanish
Other details
Job Family

PROMFG

Pay Type

Hourly
Cookie Preferences
We use technology, such as cookies, to improve site functionality, personalize content, and analyze web traffic. By clicking "Accept" you also allow us to share information with third party advertising and analytics partners and use your information for advertising and analytics purposes. You can learn more about online tracking in our
.